Management philosophy
NAGADEN group management philosophy
NAGADEN group makes use of relief, security know-how that they cultivated in passenger transportation,
We offer service to contribute to local comfortable life.
We are "comfortable life support business groups".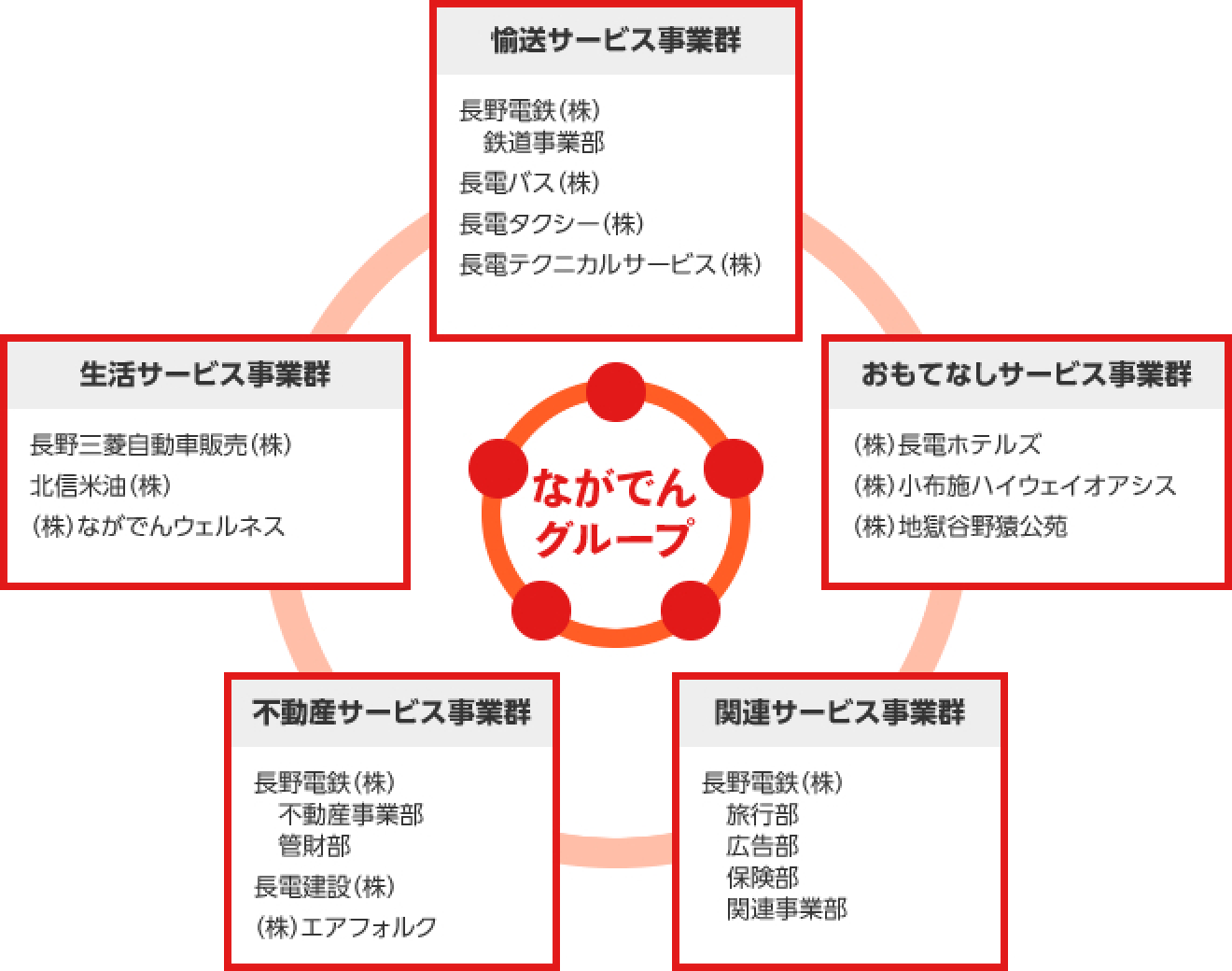 *so service business group
Nagano Dentetsu
Railroad Division
Nagaden Bus
NAGADEN taxi
Iiyama sightseeing car for hire
NAGADEN technical service
Life service business group
Nagano Mitsubishi Motor Sales
Hokushin rice oil
NAGADEN wellness
Hospitality service business group
NAGADEN hotels
Obuse highway oasis
Jigokudani Yaen-koen
Real estate service business group
Nagano Dentetsu
Real Estate Division
Administration of property part
NAGADEN construction
Erfolg
Associated service Division
Nagano Dentetsu
Trip department
Advertising department
Insurance Department
Affiliated Enterprises Division
2020 group action guideline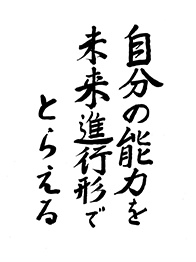 Group compliance basic policy
1. The observance (thorough legal compliance) of rule
We observe laws and ordinances and perform appropriate company activity along purpose of legislation and meet social trust.
2. Ensure safety
We secure security, relief of customer to having top priority in every scene providing products, service. When abnormal situation occurs, we try for exclusion of danger, recovery of quick relief and damage, and responsibility that accepted the situation takes action that there is by any chance.
3. Appropriate operation
We perform operation that there is of transparency close to faithfulness and appropriateness for person concerned with all companies including customer, stockholder, community.
4. Faithful correspondence to customer
We continue offering relief, trusted products, service and focus on aggressive communication with customer and always listen to customer feedback and cope faithfully and quickly.
5. Coexistence with society
We realize that it is local coherence company again and deepen interchange with community and act for local contribution activity including active participation in approach and volunteer activity of regional activation.
Group CS uplift
We declare comfortable life support
1. I express appreciation to customer by words and action.
1. As for me, "each one contacts customer for consciousness called face of company".
1. I become the body of customer and give a service with smile.
1. I value contact with customer.
1. I hold comfortable greetings to all all of you.