Vehicle safety measures apparatus and vehicle maintenance
Vehicle safety measures apparatus
Digital tachograph, Drive recorder
We install apparatus of one digital tachograph Drive recorder type in all bus vehicles and we make speed, distance number, graph at time at the time of service and use together with picture and work on security service by confirming driving condition.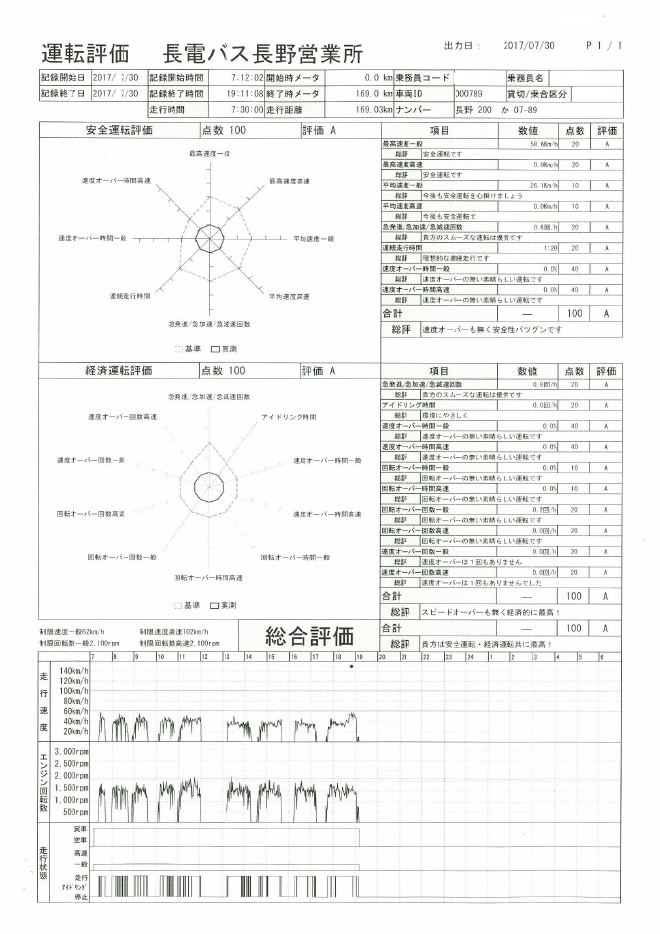 Collision damage reduction brakes (AMB)
We watch distance between the cars with preceding vehicle in high-precision millimeter wave radar. When there might be collision, it promotes attention by warning sound and minimizes damage by reducing speed by brakes control when it is very likely to be collision.
(we equip new car vehicle after 2012.)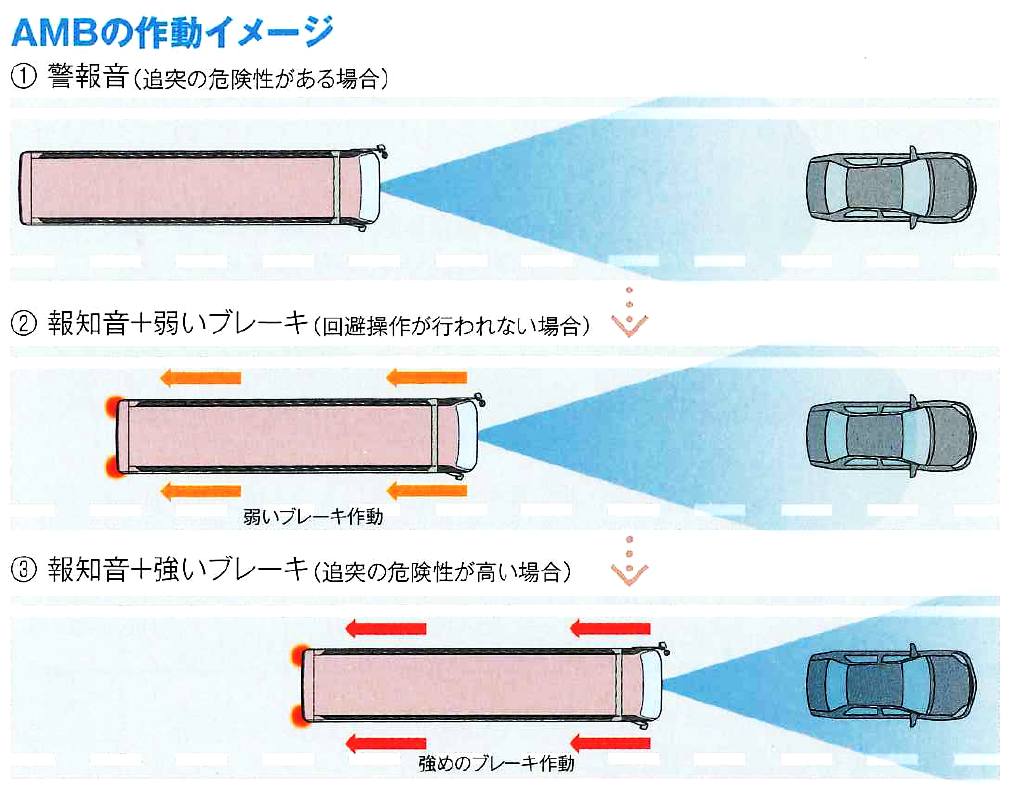 Monitoring driver distraction (MDAS-III)
System which always monitors operating conditions of driver at the time of high-speed run, and alarms the concentration drop. We learn the run situation and driving properties, and the driving concentration is estimated by information of white line identification camera and various sensors. Level displays this driving concentration and alerts depending on practical use. In addition, when the concentration deviated from traffic lane in state that decreased, we alert from speaker on the deviation side and back up driving positively.
(we equip new car vehicle after 2012.)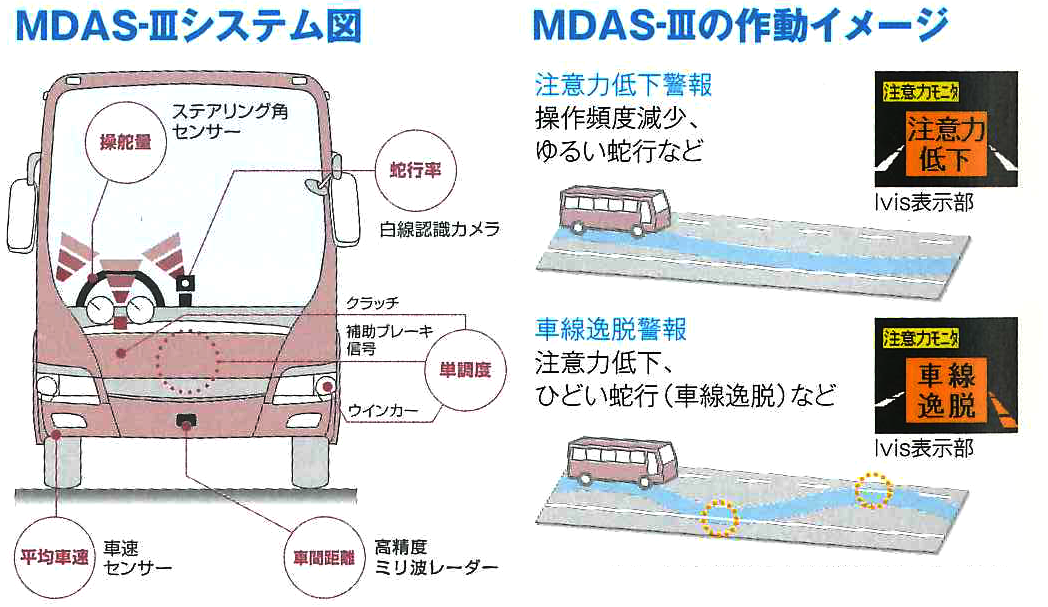 Distance between the cars alarm
High-precision millimeter wave radar measures distance between the cars with preceding vehicle. When it approaches to distance that we set beforehand, warning is displayed and sounds warning sound with two phases depending on emergency and promotes maintenance of appropriate distance between the cars.
(we equip new car vehicle after 2012.)

Vehicle maintenance for safe service
We perform car inspection premeditatedly for vehicle check before and after service, periodic inspection, one year every three months. In addition, mechanic with high technology and abundant experience maintains surely, and examiner inspects for the whole after maintenance completed and acts for security service.