About free Wi-Fi of Expressway bus, Resort direct bus
In all Expressway bus lines and inside of car of Resort direct bus (Shiga Kogen Line, Madarao Kogen Line), there is service of free Wi-Fi.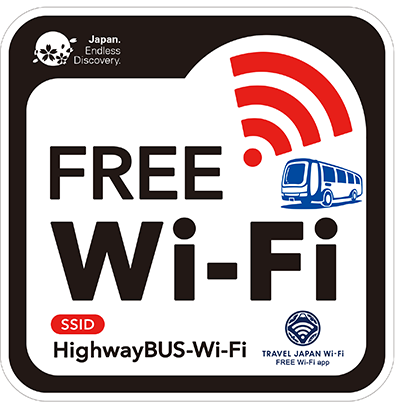 By vehicle with this sticker, free Wi-Fi is available.
The use procedure of Wi-Fi
※You confirm contents of FreeWi-Fi service Terms of Use by all means, and please choose button [agree].
※The following contents vary in assembly operation for basic assembly operation in some cases.
①Setting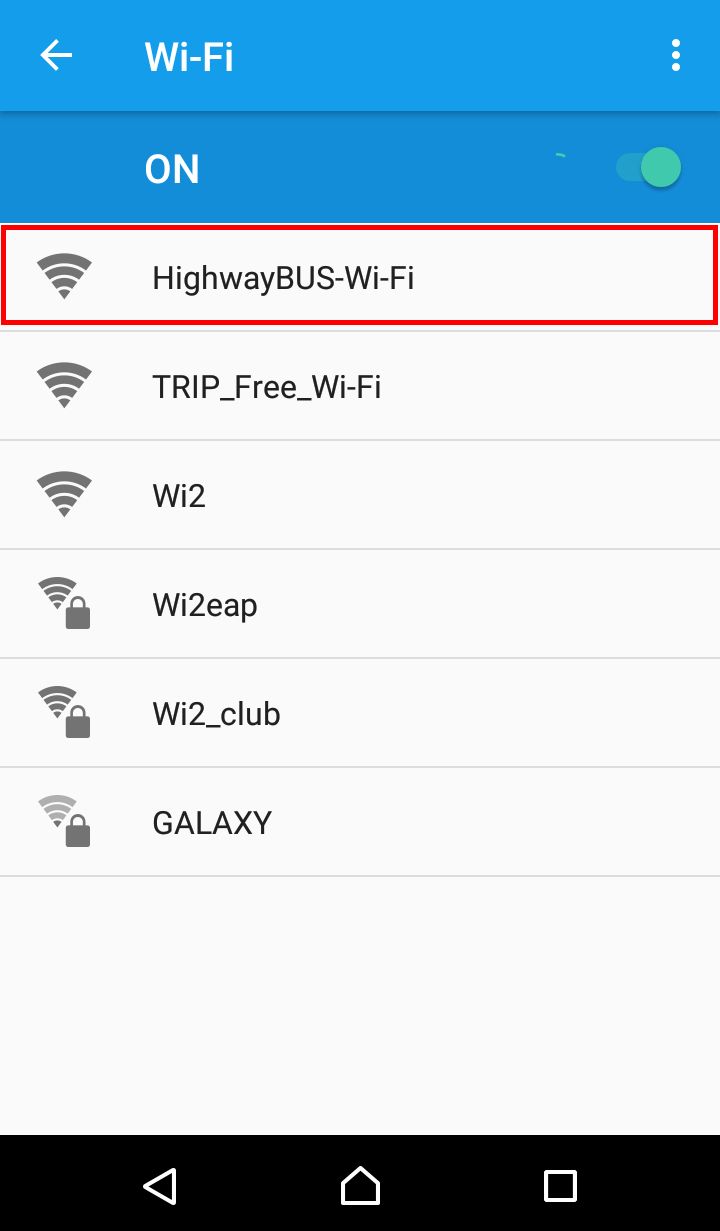 This image is one.
Please choose "HighwayBUS-Wi-Fi" among Wi-Fi setting window after the ride to bus.
②We are connected to the Internet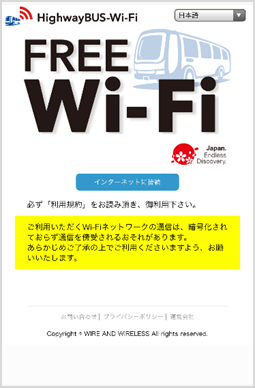 We start browser and choose "connection in the Internet".
③We agree to Terms of Use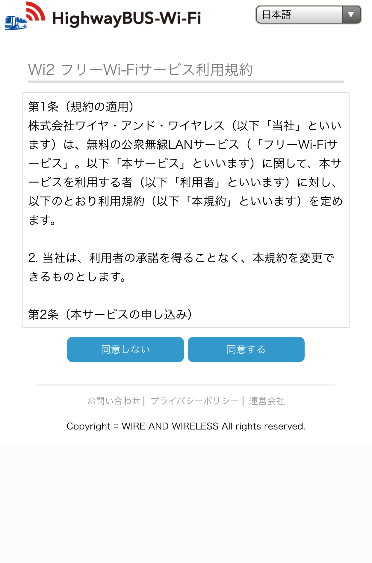 We read Terms of Use carefully and choose "we agree".
④The use start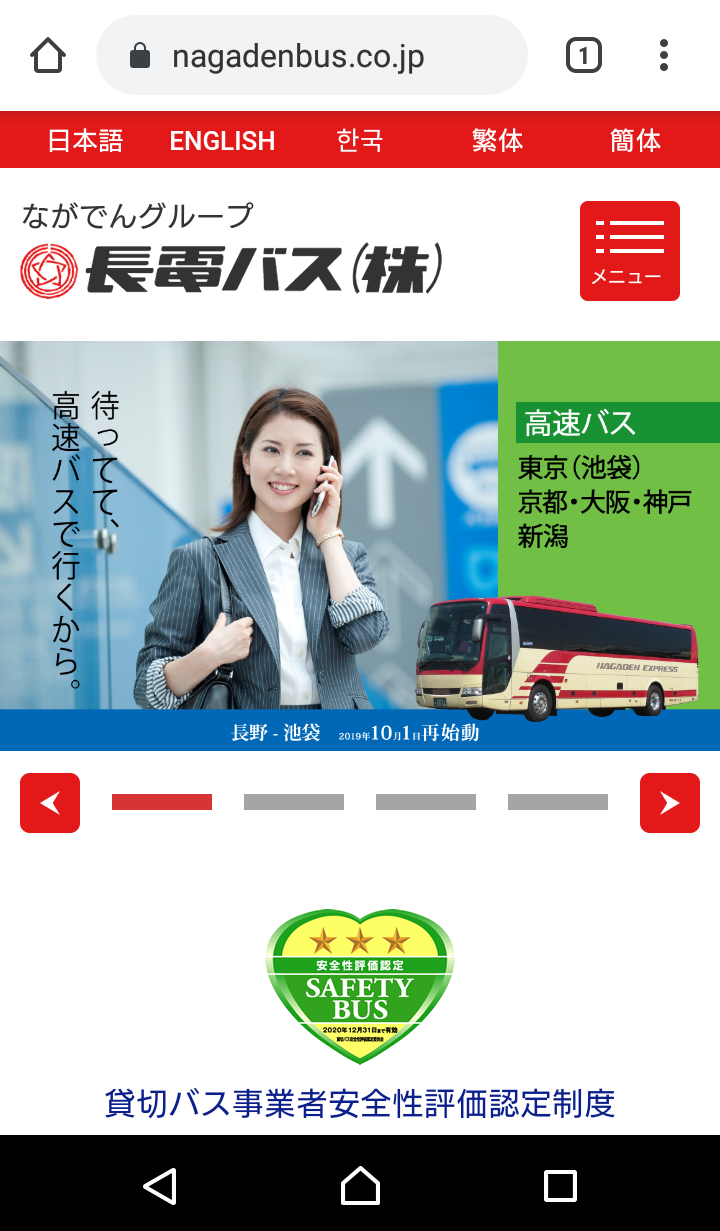 Nagaden Bus Web site is displayed and becomes the use start.
Target line
①Expressway bus
Nagano - Ikebukuro, Shinjuku Line
Nagano - Kyoto, Osaka, Kobe Line
Nagano - Niigata Line
②Resort direct bus
Nagano - Shiga Kogen Line
Iiyama - Madarao Kogen Line
Careful
It is service that Nagaden Bus provides to introduce here. In joint service company, we may offer different free Wi-Fi.
We may use vehicle without facilities of free Wi-Fi on account of the second car and vehicle.
By the use situation such as the number of surrounding environment and the connection such as weather or tunnel, it may be hard to be connected.
It is available by one connection until up to 12 hours. When you are cut, please tie again again.